Our Book Discussion group meets on a Saturday morning, once a month, at a local coffee shop. We humbly come together to discuss an assigned portion of our book, which currently is CM's volume 4, Ourselves. We have, over many years, read through other titles such as For the Children's Sake, A Charlotte Mason Companion, CM's first volume, Home Education, etc. All are welcome! There is no cost for the group, but we do ask that you purchase a coffee and/or breakfast from the shop where we meet, as they are kind and gracious hosts and a running a small business. The relationships grown from this group are priceless and we are always excited to add another kindred friend!
Women's group that meets on a monthly basis to study and share ideas for practical application of Charlotte Mason's philosophy of education within a home environment. We also gather together occasionally for nature study, hikes and other inspirational activities with our children.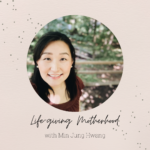 "Education is an atmosphere, a discipline, a life." ~ Charlotte Mason
With acknowledgment of this, Life-giving Motherhood was born: a worldwide, online community of sisters in Christ, growing in the philosophy and method of Charlotte Mason in our homes and local churches. Each month is packed with live workshops, habit-formation challenges, mother culture, and a book club reading Miss Mason's volumes.
"We are a community of Gospel-reliant moms, intent on being disciples and disciplers of Christ, who have united to answer the call of raising up the next generation in accordance with God's Word, by cultivating the spiritual disciplines lived out by Christ, and by replacing unproductive habits with life-giving, productivity-boosting habits, which enable us to hone our ability to be watchful, praying gatekeepers of our homes, and ultimately, hear our King say when He returns, "Well done, good and faithful servant."