Hey there!
I am interested in starting a Charlotte Mason group in Johnson County, Indiana.
If you are in this area, or near it and willing to travel, please let me know! It would be a mother's group - furthering education on Charlotte Mason, a nature group, and possibly enrichment for our children.
I have had this in my heart and mind for some time now & would love to hear from you if you would be able to join in this area!!!
Life with Living Books: A Charlotte Mason Inspired Homeschool Community: This is a group for Charlotte Mason Inspired Homeschoolers in the greater Lake Norman area of North Carolina. If you follow the ideas and philosophies of Charlotte Mason in your Lake Norman area homeschool or if you want to learn mare about doing so this is the community for you. Find out more on our Facebook page- https://www.facebook.com/groups/503190344468333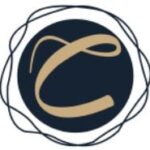 Charlotte's Web Co-op provides a safe learning environment for children in grades 4th and up to learn and share ideas with others with teachers who have a passion for their subject area. Following Mason's philosophy of learning, lectures are not present here but serve as a guide to help facilitate the class in the children's pursuit of knowledge. Knowing that many do not have the opportunity to meet locally we hope to bridge the gap. We also desire to share the load with moms who are feeling overloaded in having to provide the full feast Mason describes. We want to partner with you and help provide a well-rounded education for your children.