We are gathering English Speaking Families that apreciate Charlotte Mason Education for a Coop, Mother's Culture Tea and other beautiful activities. Join us first online and then in person in 2022.
This is a group for all Charlotte Mason homeschooling parents and students who are in Washington State. This group is centered in the greater Olympia area. All welcome, from brand new to Charlotte Mason ideology to long time learners. This is a place where we can make connections, schedule group activities, and gain insight and resources from each other. Low maintenance and friendly environment!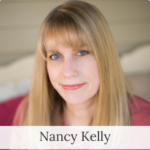 You are warmly invited to participate in my offering, Living Education Lessons, a group mentoring experience. This little community is something unique for women who wish to homeschool using the Charlotte Mason method and live a full life. I believe these things can go hand-in-hand, but sometimes we need thoughtful and unhurried guidance from someone who has gone before – a mentor. I will share about my decades of experience from homeschooling with Charlotte Mason methods, creating an atmosphere of beauty and respect in my home, and nurturing relationships with God, my family, and friends. As a small community, each Season you will find kindred spirits to encourage you, walk beside you, and help keep you moving forward. Hundreds of women over the past few years have participated in these living classes.