We are prayerfully forming a Christian community and an academy of learning for the purpose of discipling, educating, and habit training. Our mission is that our children grow rich in relationships – to God, self, others, ideas, work, and the created world.
"Education is not a subject and does not deal in subjects. It is instead a transfer of a way of life." G.K. Chesterton
Do you
• desire to partner with other families in the academic development and character growth of your children?
• value a rich curriculum that inspires students toward what is good, true, and beautiful while preparing them for life?
• find it important that the Holy Spirit be acknowledged in all learning and the Word of God be the foundation of life?
Wonderful! You are invited to an Open House for further information on Plantings and an explanation of Charlotte Mason's philosophy of education.
Primary instructor/curriculum development: Kelly Holcomb (trained and experienced Charlotte Mason educator)
Secondary teacher: Jennifer Ellis
Format: 8-10 students meeting 3 days per week with assignments for home days
An emphasis on 11-13yr old because of current family makeup, but open to other ages as community expands.
Please contact Kelly Holcomb
Ambleside, Las Vegas - A Charlotte Mason Inspired Community. A group of life-long learners, eager to grow our children under the authority bestowed to us by our Creator. We share thoughts, ideas, questions and resources, meetup out of doors and adventure together. Join us as we grow!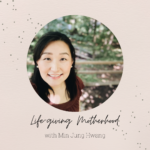 "Education is an atmosphere, a discipline, a life." ~ Charlotte Mason
With acknowledgment of this, Life-giving Motherhood was born: a worldwide, online community of sisters in Christ, growing in the philosophy and method of Charlotte Mason in our homes and local churches. Each month is packed with live workshops, habit-formation challenges, mother culture, and a book club reading Miss Mason's volumes.
"We are a community of Gospel-reliant moms, intent on being disciples and disciplers of Christ, who have united to answer the call of raising up the next generation in accordance with God's Word, by cultivating the spiritual disciplines lived out by Christ, and by replacing unproductive habits with life-giving, productivity-boosting habits, which enable us to hone our ability to be watchful, praying gatekeepers of our homes, and ultimately, hear our King say when He returns, "Well done, good and faithful servant."