Plantings Academy: A Community of Learning
"They will be called oaks of righteousness, a planting of the Lord
for the display of His splendor." Isaiah 61:3
An academy of Christian education is established in Marietta. The purpose is to provide a community for families seeking to educate their children toward loving the Lord with all their heart, soul, mind, and strength and to recognize and value what is good, true, and beautiful. The community will be following the life-giving philosophy of British educator Charlotte Mason.
Plantings Academy learning emphasizes living books that nourish the mind and develop critical thinking. In our community students cultivate imagination, form good habits, and develop life skills. Most importantly, this is a community where Truth and the love and grace of God are enjoyed each day.
Parameters:
• For students ages 10-12 or 4th-6th grade
• Three-day program (Monday, Tuesday, Thursday)
• At-home assignments (Wednesday/Friday)
Disciplinary Subjects:
- Mathematics
- Composition and English Grammar
- Handwork
- Logic: The Fallacy Detective
- Geography: North and South America
Inspirational Subjects:
- Bible: The synoptic Gospels, an OT book, Simply the Story
- History: Medieval, Renaissance, Reformation
- Literature
- Science/Nature Study
- Studies: Composer, Artist, Poet
Tuition: $3,300 includes all classroom/study materials; families responsible for book list
$ 250 sibling discounts
Calendar:
First Day – August 29
Labor Day Holiday – September 5
Thanksgiving Holiday – November 21 – 25
Christmas Holiday – December 19 – January 8
Spring Holiday – April 3-7
Last Day - May 26
Dress Code: grey or khaki skirt or pants, solid color polo shirt, closed toe shoes
Location: Marietta/West Cobb, address TBD
Kelly Holcomb
Ambleside, Las Vegas - A Charlotte Mason Inspired Community. A group of life-long learners, eager to grow our children under the authority bestowed to us by our Creator. We share thoughts, ideas, questions and resources, meetup out of doors and adventure together. Join us as we grow!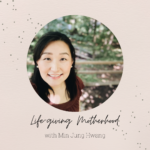 "Education is an atmosphere, a discipline, a life." ~ Charlotte Mason
With acknowledgment of this, Life-giving Motherhood was born: a worldwide, online community of sisters in Christ, growing in the philosophy and method of Charlotte Mason in our homes and local churches. Each month is packed with live workshops, habit-formation challenges, mother culture, and a book club reading Miss Mason's volumes.
"We are a community of Gospel-reliant moms, intent on being disciples and disciplers of Christ, who have united to answer the call of raising up the next generation in accordance with God's Word, by cultivating the spiritual disciplines lived out by Christ, and by replacing unproductive habits with life-giving, productivity-boosting habits, which enable us to hone our ability to be watchful, praying gatekeepers of our homes, and ultimately, hear our King say when He returns, "Well done, good and faithful servant."