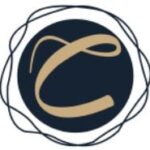 Charlotte's Web Co-op provides a safe learning environment for children in grades 4th and up to learn and share ideas with others with teachers who have a passion for their subject area. Following Mason's philosophy of learning, lectures are not present here but serve as a guide to help facilitate the class in the children's pursuit of knowledge. Knowing that many do not have the opportunity to meet locally we hope to bridge the gap. We also desire to share the load with moms who are feeling overloaded in having to provide the full feast Mason describes. We want to partner with you and help provide a well-rounded education for your children.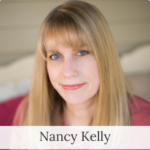 You are warmly invited to participate in my offering, Living Education Lessons, a group mentoring experience. This little community is something unique for women who wish to homeschool using the Charlotte Mason method and live a full life. I believe these things can go hand-in-hand, but sometimes we need thoughtful and unhurried guidance from someone who has gone before – a mentor. I will share about my decades of experience from homeschooling with Charlotte Mason methods, creating an atmosphere of beauty and respect in my home, and nurturing relationships with God, my family, and friends. As a small community, each Season you will find kindred spirits to encourage you, walk beside you, and help keep you moving forward. Hundreds of women over the past few years have participated in these living classes.
The Truth, Beauty, Goodness Community (TBG) is our long-standing (over 14 years!), beauty-filled offering of a homeschool community built on one particular philosophy of education – that of Charlotte Mason. At different times, we have had all ages in our co-op, only elementary age students, and only high school students. We love to share and encourage others who wish to start learning cooperatives where many hands (teachers) make light work and allow moms to implement the fullness of a Charlotte Mason education.
Visit our webpage for more information and resources that we love to share! Presently, we have a Form 3-6 group (TBG Teens) and a Forms 1-3 group (Spreading the Feast).