Listing Tag:
online classes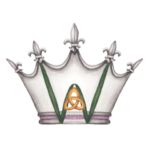 Wildwood Learning Center is the online offerings of Wildwood Community School. Classes are offered in a wide range of subject areas, for students and parents. We offer full-year and term classes. Scholarships are always available.
(Although we do offer some Form I classes, majority of the offerings will be for Form II and higher.)
An online co-op for students using the Alveary curriculum all over the world. Offering additional support with personalized consultations and other services.
We also offer a Mom's meet-up virtually reading through Mason's volumes.