Listing Tag:
Educación Charlotte Mason
Plantings Academy: A Community of Learning
"They will be called oaks of righteousness, a planting of the Lord
for the display of His splendor." Isaiah 61:3
An academy of Christian education is established in Marietta. Its purpose is to provide a community for families seeking to educate their children toward loving the Lord with all their heart, soul, mind, and strength and to recognize and value what is good, true, and beautiful. The community will be following the life-giving philosophy of British educator Charlotte Mason.
Plantings Academy learning emphasizes living books that nourish the mind and develop critical thinking. In our community students cultivate imagination, form good habits, and develop life skills. Most importantly, this is a community where Truth and the love and grace of God are enjoyed each day.
Parameters:
• For students ages 10-12 or 4th-6th grade
• Three-day program (Monday, Tuesday, Thursday)
• At-home assignments (Wednesday/Friday)
Disciplinary Subjects:
- Mathematics
- Composition and English Grammar
- Handwork
- Logic
- Geography
Inspirational Subjects:
- Bible
- History: Medieval, Renaissance, Reformation
- Literature
- Science/Nature Study
- Studies: Composer, Artist, Poet
Tuition: $3,300 includes all classroom/study materials; families responsible for book list
$ 250 sibling discounts
Calendar:
First Day – August 29
Labor Day Holiday – September 5
Fall Holiday – Oct 6 – 12
Thanksgiving Holiday – November 21 – 25
Christmas Holiday – December 19 – January 8
Spring Holiday – April 3-7
Last Day – May 26
Dress Code: grey or khaki skirt or pants
solid color polo shirt
shoes: closed toe
Location: Marietta/West Cobb, Address TBD
Instructor: Kelly Holcomb
plantingsacademy@pm.me
770-356-6696 phone or text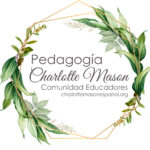 We are an online community of parents and educators who learn and exchange information about the Charlotte Mason method of education as faithfully as possible to her Home Education Series, considering the challenges to tailor her writings to the Spanish-speaking cultural community wherever it may be located. We carry out regular online gatherings, conferences, and talks.